RaceBolts
RaceBolt Kits for Your SuperBike
100% Quality
UK Made bolts for racing bakes made of the best quality materials. Shop Titanium, Stainless Steel and Aluminium Bolts.
motoGP & Social News
Check out what's new in the racing world.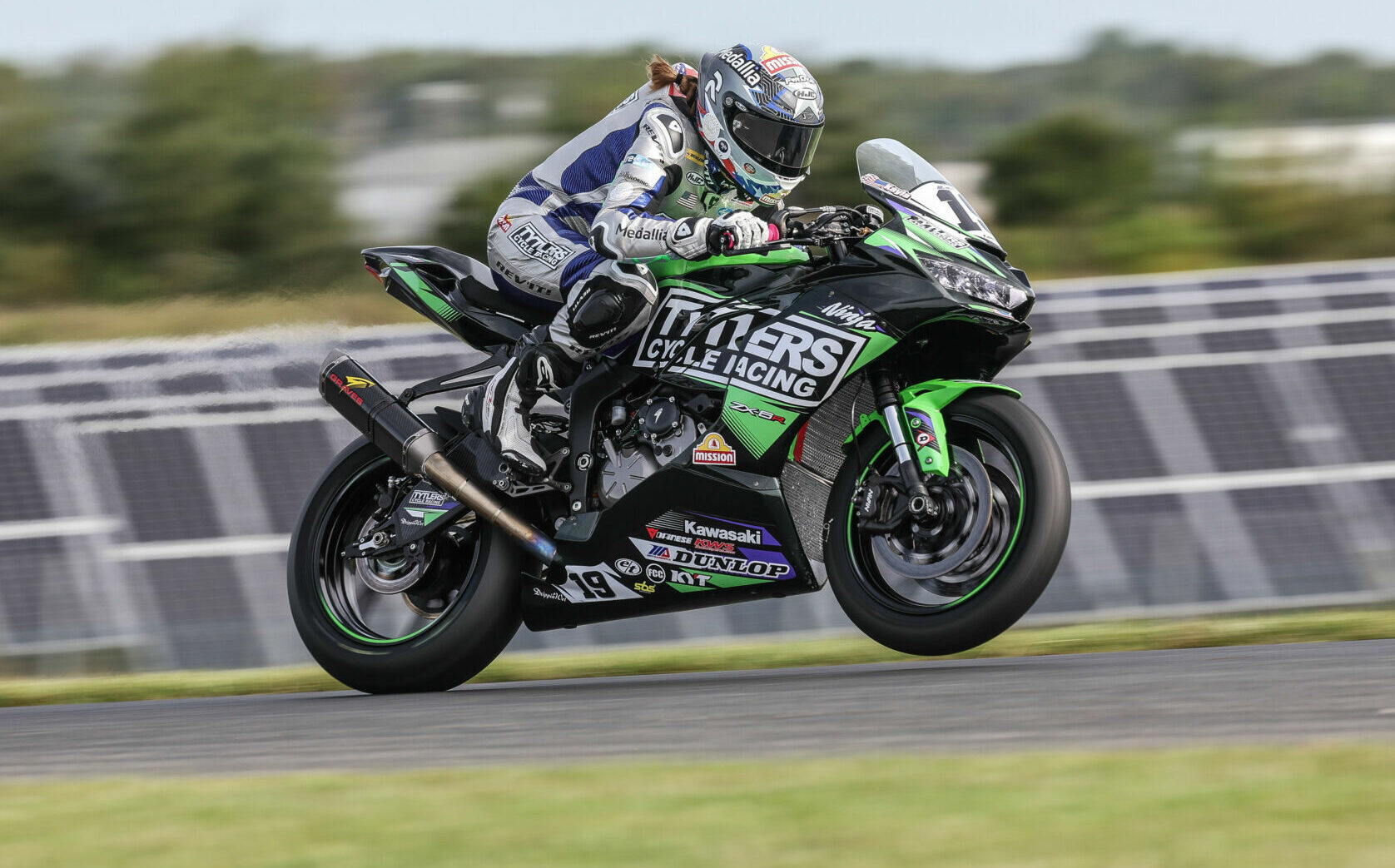 We are now accepting nominations and applications for the 28th Annual Roadracing World Young Guns feature, highlighting up-and-coming young road racers from the United States, Canada, and Mexico. To...
Popular choice bolts
Prices are subject to change.
Aprilia V4R Tuono 11 Stainless Steel Socket Cap Front Caliper Mounting Bolts
£14.76 exc VAT – £17.71 inc VAT
BMW F800R 09+ Stainless Steel Flanged Hex Front Axle Pinch Bolt Kit
£13.31 exc VAT – £15.97 inc VAT
Ducati 1098/1198 07-11 Stainless Steel Flanged Hex Engine Bolt Kit
£132.00 exc VAT – £158.40 inc VAT
Honda Africa Twin 16+ Stainless Steel Flanged Hex Front Caliper Mounting Bolts
£17.71 exc VAT – £21.25 inc VAT
Kawasaki ER6N 05-09 SS Flanged Hex Front Fork Yoke & Pinch Bolts
£34.58 exc VAT – £41.50 inc VAT
KTM 1190 ADVENTURE 13+ Stainless Socket CapFront Caliper Mounting Bolts
£14.76 exc VAT – £17.71 inc VAT
MV Agusta Brutale 1090 09 Stainless Steel Front Disc Bolt Kit
£37.00 exc VAT – £44.40 inc VAT
Suzuki TL1000S 97-01 Stainless Steel Axle Chain Adjuster Bolt Kit
£13.18 exc VAT – £15.82 inc VAT
"Being a racer is not a profession; it's a way of being, something inside of us, in our DNA.
If you love riding your motorbike, sensing feeling the wind blowing along with the fairing and watching the world passing by through your visor, we get it.
We've felt that way since our first roar."
#beAracer
When it comes to racing bolts and fasteners every gram counts.
Our Titanium Bolts are not only durable and designed for a minimum weight with maximum strength, but are also optimally resistant to corrosion beyond even the stainless steel range.
If you want the best and won't compromise, our titanium range of bolts and fasteners are the perfect choice for your superbike.
You can buy our Titanium bolts and fasteners in a variety of colours to match and enhance your racing options or to highlight its unique style.
All US Orders are shipped FREE of Charge!
Each and every stainless steel product Racebolt produce holds an account of our state-of-the-art technology. Add this to over a decade of dedication and craftsmanship in the motorcycle industry powered by a team of bike enthusiasts determined to offer the best quality. Racebolt revolutionised the UK's manufacturing processes of stainless steel bolts and fasteners for Your Superbike.
Carefully refined and polished, our Stainless Steel Bolts allow you to experience your Racebike performance with greater confidence and reliance than ever.
When designing and manufacturing Aluminium Bolts, we aim to bring the lightest and most durable possible products to our customers. We produce a range of designs and colours to allow them to enhance and customise the look of their bikes. Therefore to ensure our products meet your highest expectations, we chose 7075T6 Aluminium – the strongest variant commercially available. The result is Racebolt's excellent quality aluminium products ideal for use in light-duty purposes, engine cases, bodywork and low-stress ancillaries.
100% Money-Back Guarantee
International Shipping Available
Cheap and Fast – Check Below For More Details!
Top 5-Star Reviews on TRUSTPILOT
From proud SuperBike-owners! Join Us!
Need Help With Measuring Bolts For Your Motorbike?
See our Detailed Bolt Measuring Guide
Our Official MotoGP Team Sponsorship

All of these teams have had success with our Bolts and Fasteners at the highest level of performance. Racebolt Race-Proven Hardware Accessories trusted and manufactured entirely in Great Britain.