10 things you probably didn't know about Marc Marquez
The eight-time World Champion is a household name in the sport and you can learn a little more about him here!
Marc Marquez is a household name in the MotoGP™ world, with the eight-time World Champion one of the greatest riders to ever grace the Grand Prix circuit. A big year lies ahead for the Repsol Honda rider, as he plans an attack on the title after a tumultuous couple years.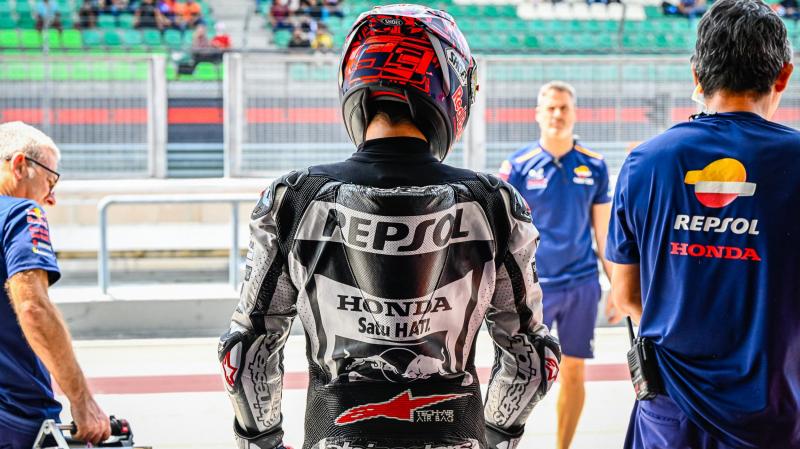 "I feel really good" - Marquez nears peak physical condition 12/02/2023
Ahead of the new season, why not get to know the #93 a little better by reading below?
1. Marquez' favourite childhood memories are all about hitting up the motocross circuits with his parents and brother, Alex Marquez (Gresini Racing MotoGP™) on weekends. That sounds like a pretty sweet way to pass the time!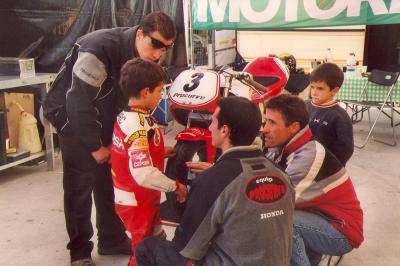 2. When he's ready to hang up his leathers for good, Marc is thinking about doing something that involves motorcycles and helping young riders become pros. That's a pretty amazing way to give back to the sport!
3. Marc chose the number 93 as his racing number because it happens to be the year he was born and he has loved seeing it adorn the front of his motorcycle since.
4. When it comes to football, Marc is a massive supporter of FC Barcelona. It's no surprise then that if had the chance trade places with an athlete for a day, he would choose Barça legend, Lionel Messi. He also gives mentions Spanish tennis superstar Rafa Nadal. Two of the best in their respective sports? Can't blame him for that choice.
5. In the world of Formula 1, Marc is a big fan of Max Verstappen. The two even met at the end of their respective 2022 seasons back at Honda HQ.
6. If he had to pick a teammate from the past, Marc would choose Honda Legend and five-time World Champion Mick Doohan. The Australian Legend also played a key role in helping Marquez through his recovery period in recent years and we have to say, what a duo they would have made!
7. Marquez also offered up his admiration for the NSR500, the bike Doohan rode to those titles and admitted he would love to take it for a spin someday.
8. As for his best teammate so far, that would be another Legend, Dani Pedrosa. The Little Samurai often proved a thorn in the side of Marquez during some epic title bouts, but he clearly left a lasting impression on Marc.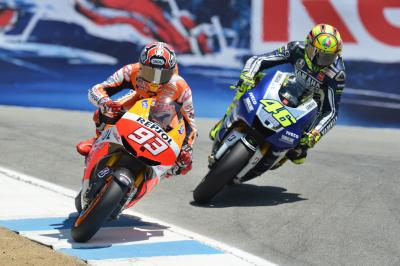 9. When it comes to tracks, Marc would love to ride a MotoGP™ bike at Laguna Seca again, a circuit that last appeared on the calendar in 2013. He was a rookie then, but that didn't stop him from taking victory so little wonder he has some fond memories of the Californian track.
10. Known as the 'Antman', Marc says he identifies most with an ant because it's a small animal that can carry a lot of weight. It's a pretty fitting choice, considering some of the superhuman strength he has shown throughout his career.