10 things you probably didn't know about Miguel Oliveira
The Portuguese MotoGP™ star is well-known around the world, but here are some facts you may not have seen about the number 88
Indonesian Grand Prix race winner Miguel Oliveira (Red Bull KTM Factory Racing) is adored by many MotoGP™ fans from every corner of the globe, but how well do you know the Portuguese star? Here are 10 things you probably didn't know about the four-time premier class race winner: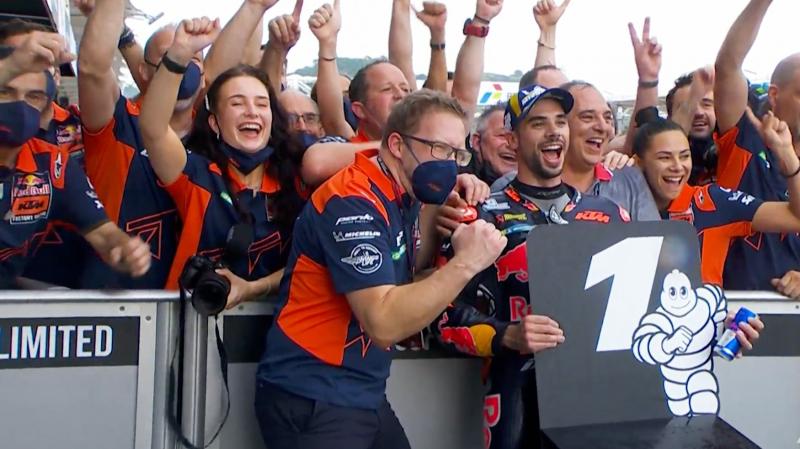 UNSEEN: KTM celebrates Oliveira's Mandalika masterclass 24/03/2022
1. Oliveira's nickname is 'Falcão', which translates to 'Hawk' in English. It's his nickname because that's his second family name, and fittingly, an animal that Oliveira would identify as is in fact a hawk. Why? Because hawks are fast, precise, and analytic.
2. In the MotoGP™ paddock, a lot of people can speak at least two languages – their native tongue and, normally, English. However, Oliveira speaks five languages: Portuguese, English, Spanish, Italian, and French. Quite the skillset Oliveira possesses then, considering his degree in dentistry and his obvious ability on a MotoGP™ bike.
3. Every one of us will have received advice on numerous occasions throughout our lives, but what is Oliveira's best advice that he's been given? To always give your best, and if your best isn't enough, be happy that you did what you could.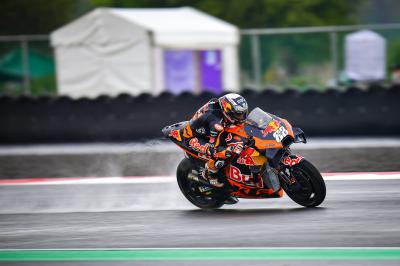 4. Motorcycle racing fans always remember their first time being trackside to watch their favourite riders live. Oliveira's first race as a fan was at Estoril in 2005, when Alex Barros beat Valentino Rossi to victory by 2.7s.
5. Favourite songs and favourite artists are always popular things to know about someone. For Oliveira, two artists/bands are top of the pops for him: Portuguese singer Rui Veloso, and the world-famous Coldplay.
6. Another popular question when learning about someone is what their favourite TV series or film is. Oliveira's favourite TV series is The Office (US version) – a great choice – and his favourite film is also a top pick: Gladiator.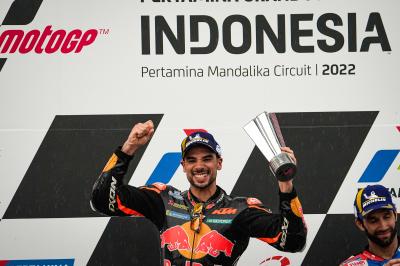 7. Athletes need to have strict diets for obvious reasons, but every once in a while, a cheat meal is needed. After a race weekend, Oliveira's go-to is a McDonald's, with his favourite cheat meal being a double cheeseburger.
8. If Oliveira had to choose a former rider to be his personal coach, the 27-year-old would opt for Valentino Rossi or Dani Pedrosa – the latter, of course, works closely with Oliveira in the KTM ranks already.
9. As a MotoGP™ rider, Oliveira gets to visit plenty of different countries and cultures around the world. His favourite place to visit is Japan's capital: Tokyo!
10. And finally, if Oliveira could play a character from a movie or TV series, then which one would he like to play? Peter Parker in Spider-Man. Again, a great choice.