Bagnaia, Champion of the World – how the media reacted
Unsurprisingly the Italian has caused a stir with his success as he hits the headlines in multiple countries!
It was a stunning comeback title win, and Francesco Bagnaia has deservedly been crowned the 2022 MotoGP™ World Champion. The number 63 ended two long waits, bringing a riders' title back to Ducatiafter 15 years and also becoming the first Italian since Valentino Rossi to win the title in 13 years. Unsurprisingly, Bagnaia has hit the headlines across the globe, and this is how the world's media reacted!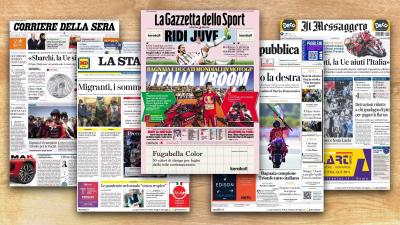 Naturally, Bagnaia's achievement managed to make plenty of headlines in his home country of Italy, the biggest of which can be seen in La Gazzetta dello Sport where he is splashed across the front page, while he also garners attention from La Repubblica and Corriere della Sera.