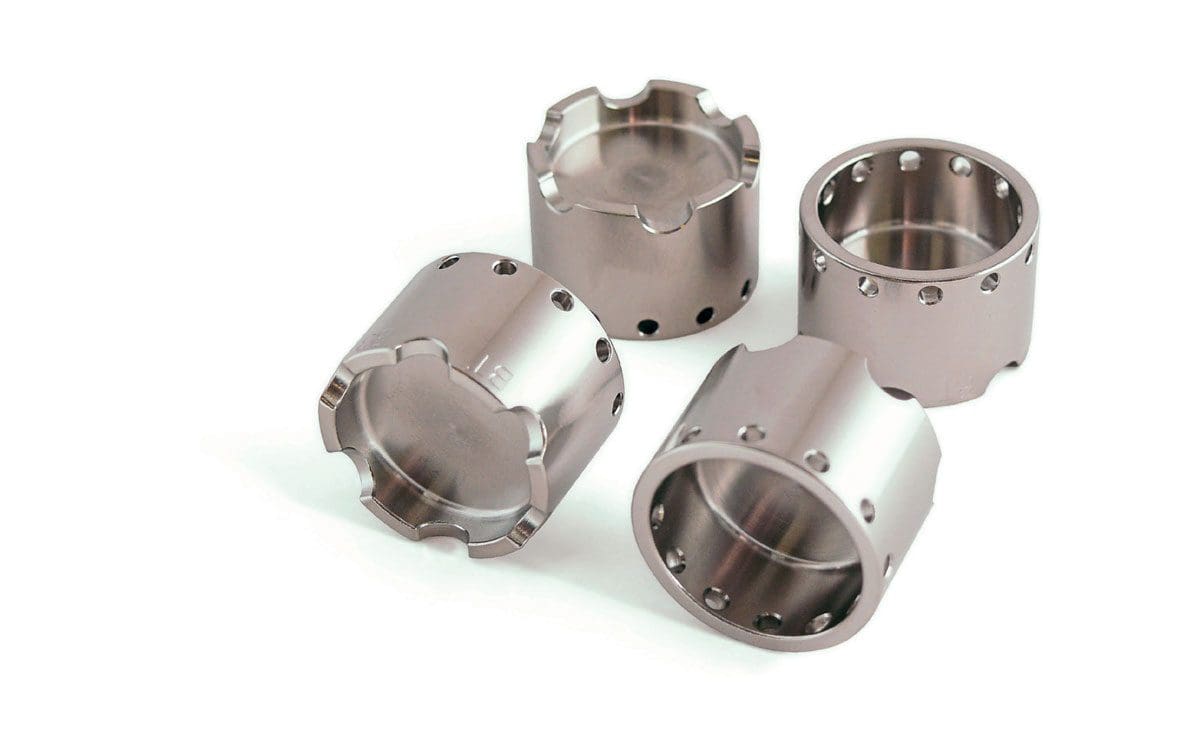 Some posh chassis kit is destined to be on show all the time – but only you will know that these sweet Braketech vented pistons from HPS are doing a proper job on your bike.
They're produced from super finish stainless steel and have a cunning design aimed to cut heat transfer into the brake fluid. The pad side has 12 ventilated holes for increased airflow behind the pad and a limited thermal path to the fluid.
Meanwhile, the fluid side of the piston features a castellated design, which increases the fluid volume inside the caliper, again to limit peak temperatures.
The special stainless steel also reduces heat conduction compared with the aluminium pistons commonly used on OE calipers. These pistons are new fitments for the Aprilia RS660, 2021-on BMW S1000RR/M1000RR, and 2020-on Honda Fireblade.
RRP: £366 (for dual four-piston calipers)
The post Braketech Ventilated Brake Pistons appeared first on MoreBikes.