Can Jack Miller succeed where Rossi and Lorenzo failed?
The Aussie will have competition for a landmark win though, with Maverick Viñales also aiming to do what only four riders have ever done
MotoGP™ is revving up for 2023, and there is plenty to get excited about in the premier class. We welcome two new teams into the category, while no less than nine riders will don different colour leathers during the upcoming season.
Chief among them is Jack Miller, who starts a new adventure aboard the RC16 within the ranks of the factory KTM squad, and he may just be eyeing up a major MotoGP™ milestone. In his previous eight seasons in the premier class, Miller has ridden with Honda and Ducati, securing race wins with both bikes. Now as he joins a third manufacturer, he could become the first rider in the MotoGP™ era to take three race victories with three different constructors.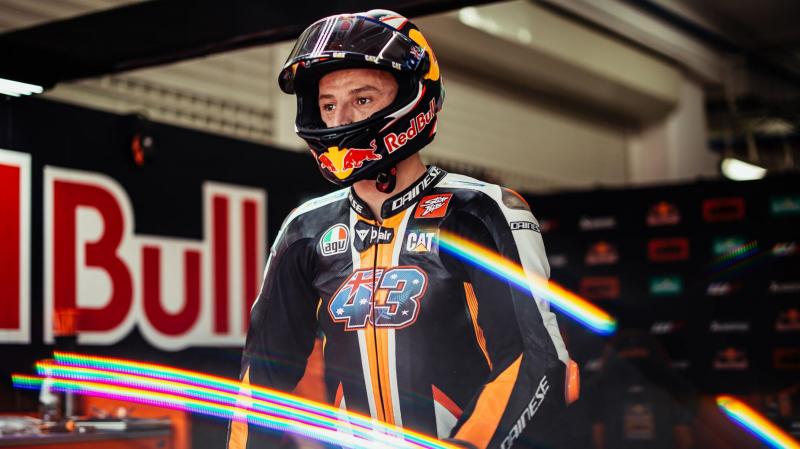 What were Miller's first thoughts of the KTM? 08/11/2022
Given the major strides forward made by the Austrian marque, noting their impressive end-of-season form in 2022 that saw them steal second in the Teams' Championship from Aprilia, it certainly seems a strong possibility that Miller can join a select few in reaching the landmark win. Only four riders have managed to complete the hat trick, the most recent of which was Loris Capirossi, who took 500cc wins with Yamaha (1996) & Honda (2000), and a MotoGP™ win with Ducati (2003).  
Prior to that, Eddie Lawson was the last rider to manage the feat with wins for Yamaha, Honda and Cagiva in 1992, taking over from Randy Mamola who did it with Suzuki, Honda and Yamaha, the most recent of which came in 1987. British racing Legend Mike Hailwood was the first rider to ever do it, taking 500cc wins with Norton, MV Agusta and Honda, the last of which came in 1967.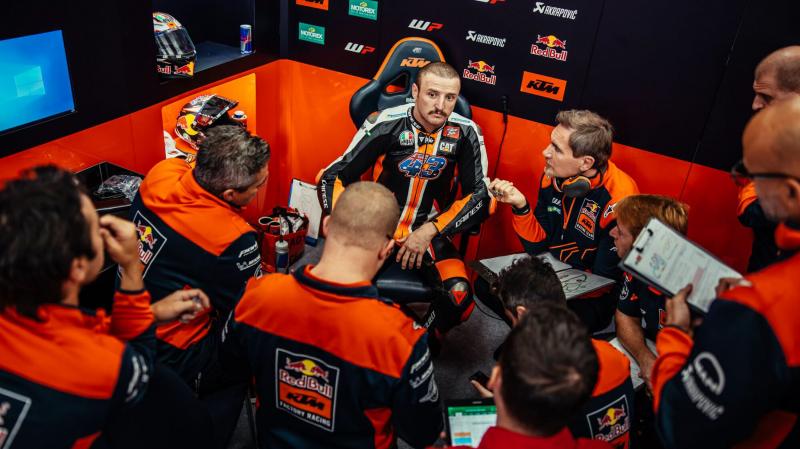 Guidotti reveals KTM winter work that has rivals worried 11/11/2022
In the current era, some of the biggest names in the sport have tried, and failed, to complete the hat trick, most notably Valentino Rossi and Jorge Lorenzo. For Rossi, his exploits at Honda and Yamaha ensured that he became a household name across the sporting world, but his ill-fated spell at Ducati is much less-revered. During his two seasons with the Bologna bullets, 'The Doctor' claimed three podiums, but no race wins and his closest finish to the race winner was over four seconds. Lorenzo on the other hand enjoyed a relatively fruitful spell at Ducati, taking three race wins, but it is was at Honda that he failed to fire in his final season - failing to crack the top 10 in his final season as a Grand Prix racer.
It leaves Miller in the unique position of being able to stake a piece of MotoGP™ history for himself, but he isn't the only rider chasing it. Over at Aprilia, Maverick Viñales will be seeking his breakthrough win with the Noale factory, and should it come, he will complete a hat-trick of manufacturer race wins, having taken the chequered flag first with Suzuki and Yamaha in recent years. Having stood on the box three times with Aprilia already, 'Top Gun' will certainly fancy his chances of ousting the KTM rider and becoming the first person in MotoGP™ history to take three wins with three different manufacturers.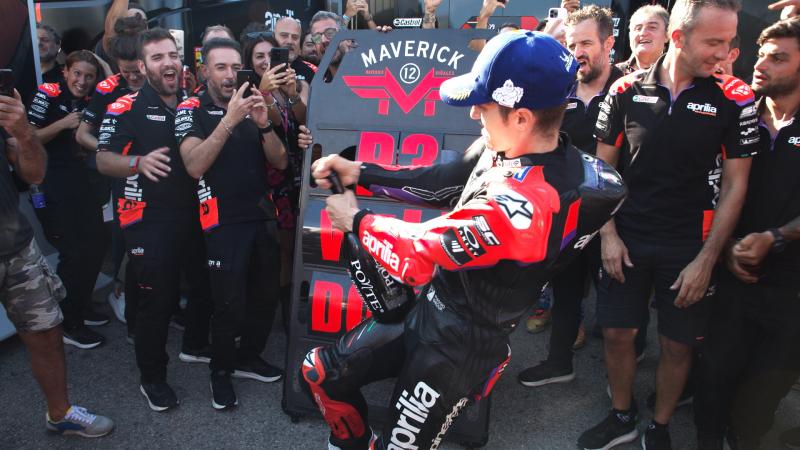 UNSEEN: "I want that win" - Viñales sends warning shot 07/09/2022
It certainly adds an intriguing subplot to what is already shaping up to be one of the most thrilling seasons of MotoGP™ in history. Make sure you don't miss a single second of it with motogp.com.