COMING SOON! MotoGP™ Stories: The Shoulder Cam Project
It's revolutionised the way viewers enjoy MotoGP™ but how did the Shoulder Cam come to be?
Join us on Friday June 2nd as we uncover the secrets behind this game-changing technology that has captivated viewers worldwide. Exclusive access takes you on a gripping exploration of the who, what, when, and why of the Shoulder Cam's inception. Discover the brilliant minds and tireless efforts that brought this cutting-edge camera to life.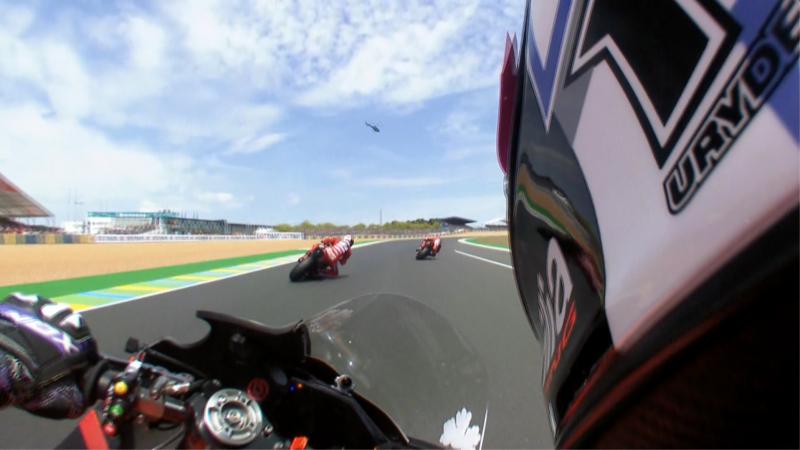 SHOULDER CAM: The race start as experienced by A.Espargaro 15/05/2022
MotoGP™ Stories: The Shoulder Cam Project offers an in-depth look at the numerous challenges faced during its development. Witness firsthand the obstacles that had to be overcome to create the ultimate onboard experience thanks to the effort of Alex Rins, Aleix Espargaro, Pecco Bagnaia and more. From technical intricacies to safety considerations, every step of the process is unveiled in this 10-minute episode as we speak to Dorna Sports' Head of Global Technology Sergi Sendra and OnBoard Senior Manager Gerard Navarro, plus Alpinestars' Chris Hillard.
Prepare to be amazed as the Shoulder Cam's extraordinary capabilities are revealed, allowing you to experience the heart-pounding action from a perspective like never before and feel the adrenaline rush as the riders battle for position. Don't miss out on this extraordinary episode of MotoGP Stories as we unlock the captivating story of the Shoulder Cam. Strap in and join us for an unforgettable journey into the world of cutting-edge technology and the incredible OnBoard experience it delivers, available to watch from Friday.