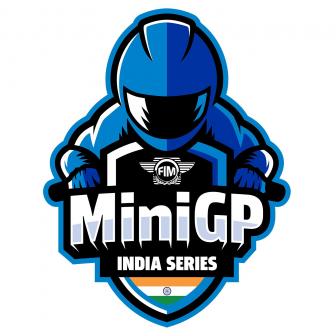 FIM MiniGP India Series to begin in 2022
Another new Cup joins the FIM MiniGP World Series on the Road to MotoGP™
The newest Cup to join the FIM MiniGP World Series can now be announced: the FIM MiniGP India Series. India joins Australia, Austria, Indonesia, Japan and Qatar as additions for 2022, adding to the 10 Series that began in 2021: Alpe Adria, France, Ireland, Italy, Malaysia, the Netherlands, North America, Portugal, Spain and the UK.
The FIM MiniGP World Series is designed as the first step on the Road to MotoGP™, aiming to create an equal platform for young riders around the world to begin their motorcycle racing careers. India is the world's second most populous country and has a huge number of two-wheeled vehicles, meaning motorcycles already form part of the daily life of millions of people. 
The FIM MiniGP India Series will serve an established appetite for racing, creating an economically viable and equal environment in which young riders can begin to compete, gain experience and sharpen their skills. The 2022 FIM MiniGP India Series will comprise six rounds, with competition split between Bangalore and Hyderabad.
As ever, the best riders will qualify for the FIM MiniGP World Final alongside the top riders from each Series, with the possibility of promotions up for grabs on the Road to MotoGP™.
VideoPass allows you to watch every single second of every single sector LIVE and OnDemand. VideoPass offers you unrivalled access to interviews and features as well as every competitive lap at every Grand Prix. VideoPass is also available on the MotoGP™ app for iOS and Android, while you can also watch LIVE or OnDemand content with Roku TV, Apple TV, Android TV or Amazon Fire TV.More than 45,000 videos dating back to 1992, with a comprehensive back catalogue of MotoGP™ coverage including full races, interviews, summaries, reports and documentaries, are at your disposal – when you want, where you want. Different camera feeds and OnBoards allow you to choose your preferred viewing experience, and to enjoy the race from so many angles. SIGN UP NOW!