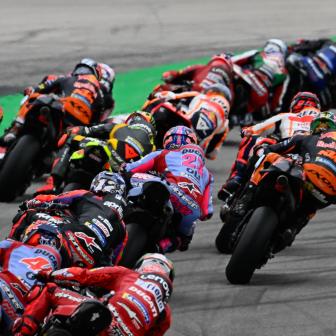 Global MotoGP™ Fan Survey: thank you for taking part!
Over nearly four weeks, more than 100,000 fans sent in their thoughts
The 2022 Global MotoGP™ Fan Survey has now drawn to a close, with an incredible response from fans across the world. More than 100,000 of you took the time to send in your thoughts, and we want to say THANK YOU to each and every one of you!
Launched by Dorna Sports and Motorsport Network on the 16th of June, the survey was available in 15 languages across Motorsport Network's flagship Motorsport.com website and motorcycle platforms, with data analysis from Nielsen Sports (NYSE: NLSN).Topics covered included viewing habits, onsite experience and content consumption; opinions about future changes to improve the sport and insights into key issues beyond the racetrack. There were also questions on fan engagement and the growth of gaming and eSports, as well as favourite riders, teams and racetracks
So what are the results? Key findings are set to be announced in September, so make sure to come back then and check them out!