How long do teams have to replace riders?
In the wake of Marc Marquez' diplopia diagnosis, it is likely that Honda will have to name a replacement for the upcoming Grands Prix
Following a major highside during Sunday's Warm Up session at the Pertamina Grand Prix of Indonesia, Marc Marquez looks set for a spell on the sidelines after being once again diagnosed with an episode of diplopia. It's the second time in under six months that the Repsol Honda rider has been dogged by vision issues, and it leaves Honda with a decision on their hands.
The Japanese manufacturer are obliged by the rules to select a replacement rider for the upcoming Grands Prix in Argentina and the USA should Marquez be deemed unfit. HRC, like all other teams, are granted a 10-day window to choose a rider ahead of the next GP on the calendar.
The reason for the length of the window is to give teams ample time to find a replacement should there be back-to-back events, such as there usually is with fly-aways. So, say should a rider sustain an injury or there is force majeure in Argentina next weekend, they would not have to name a replacement for the Grand Prix of the Americas just seven days later. They would, however, be required to name one for the opening leg of the European races, in Portimao on April 24th. When there is an off weekend between Grands Prix, then a replacement rider must be named by the time the next race rolls around.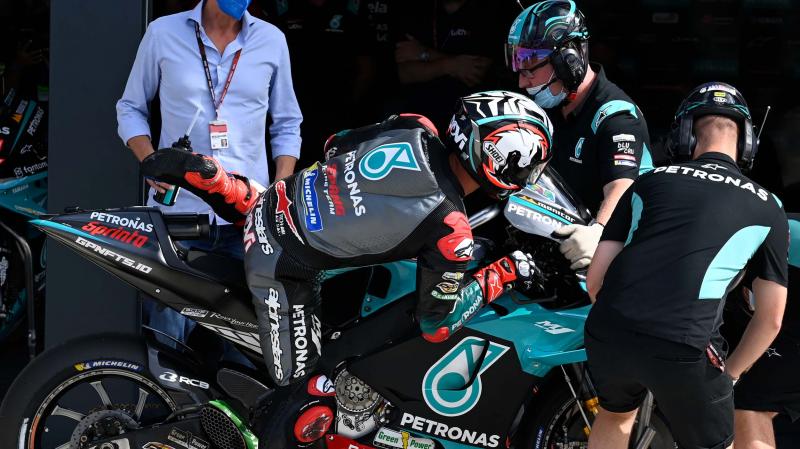 MotoGP™ Rules & Regs: Replacement Riders 01/10/2021
If a rider was unable to compete and teams wanted to waste no time in replacing them, then there is also a time limit. In Moto2™ and Moto3™, it is two hours after FP2, so the end of Friday. For MotoGP™, the time limit is two hours before qualifying gets underway. The reason for the longer limit is due to the premier class having an extra Free Practice session on Saturdays.
In Honda's case, typically, Test Rider Stefan Bradl assumes the reins of the RC213V when Marquez has struggled with injury in recent times, and it is likely that if anyone is to be called upon, it will be the 2011 Moto2™ World Champion. This is of course dependent on the number 93 being declared unfit by the doctors, and in the interim, we can only wish Marc a speedy recovery as we look forward to seeing him back in action, whenever that may be.