How MotoGP™ has adapted to coronavirus
Everyone, including the FIM, IRTA and Dorna, are working tirelessly to bring MotoGP™ to life in 2020
The situation – not just in MotoGP™ – is far from ideal. Both in a sporting and general context, no one really knows what's around the corner. However, what we do know is Dorna Sports, the FIM, IRTA and everyone else involved are working tirelessly to try and get as many Grands Prix underway as possible in 2020.
That being said, health is of the utmost importance. Keeping the entire paddock and our incredible fans safe has led to some key decisions being made that affect the 2020 MotoGP™ season. Here's the story so far:
Support for this video player will be discontinued soon.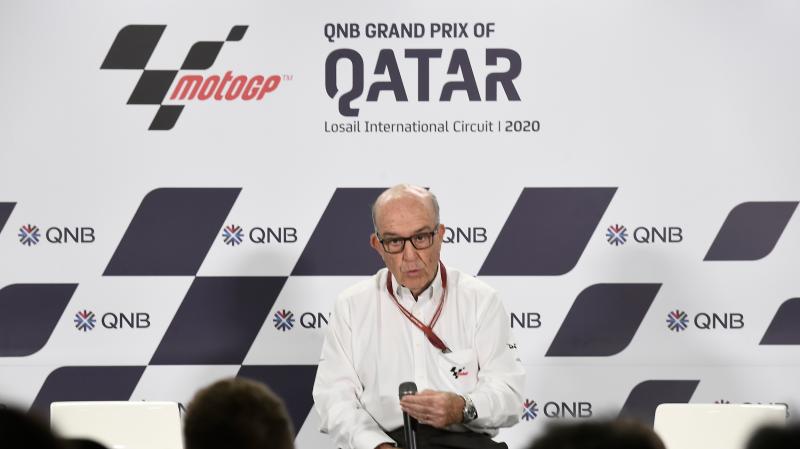 Dorna Sports CEO official statement on 2020 MotoGP™ calendar 05/03/2020
Just a week before MotoGP™ were meant to kick off their 2020 season, Qatari authorities tightened their conditions for passengers from Italy and Japan entering the country as the coronavirus situation seriously worsens in those countries. Flights directly from Italy would be immediately quarantined for 14 days, which leads to the cancellation of the MotoGP™ race. However, with Moto2™ and Moto3™ testing at the Losail International Circuit, the Qatar GP goes ahead without the premier class as the intermediate and lower classes put on a phenomenal show under the lights.
Every race weekend LIVE and OnDemand, exclusive interviews, historic races and so much more fantastic content: this is
VideoPass
!