Make your GP weekend unforgettable with MotoGP™ Premier
Grandstand tickets, Meet & Greets and gourmet food are all included with the brand new Chicane Package
MotoGP™ Premier is bringing fans new ways to experience the heart-pounding action up close at select races on the 2022 MotoGP™ calendar. With access from a Chicane Package, you can watch three days of racing from your reserved grandstand seat and get up close and personal with insider access to exclusive MotoGP™ experiences.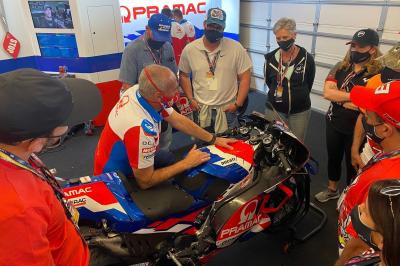 3-Day Chicane Packages: Friday, Saturday & Sunday
Watch practice, qualifying and all the races of MotoGP™, Moto2™ and Moto3™ from a choice of premium grandstand seats opposite the starting grid and pits or on key corners where all the action happens. Grandstand seating location options vary by track and immerse you in the weekend entertainment.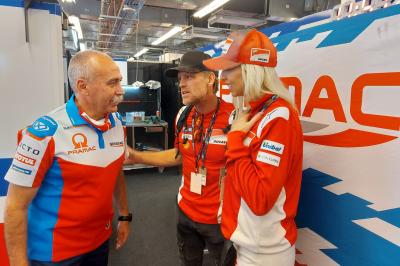 Exclusive Guided Paddock and Team Garage Tour
Go behind the scenes of MotoGP™ with a guided tour through the exclusive Paddock. Led by an experienced and knowledgeable guide and complete with a visit to a team garage, this is an experience you won't forget.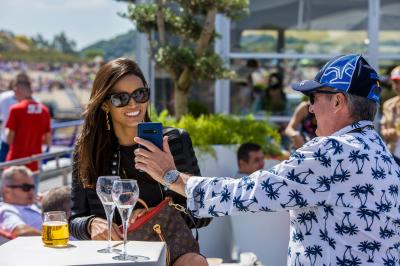 MotoGP VIP Village™ Reception
Enjoy an exclusive reception in the MotoGP VIP Village™ hospitality suite with a selection of gourmet food, beer and wine.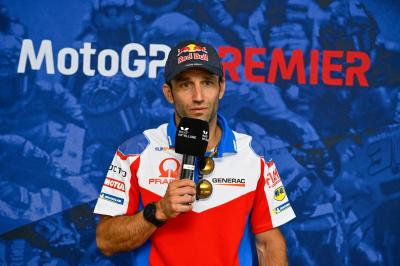 Appearance by Current or Former Rider
Learn about what it takes to compete at the highest levels of two-wheel racing with an exclusive appearance and Q&A by a current or former rider during the MotoGP VIP Village™ Reception.
Join MotoGP™ Premier this season!
Join MotoGP™ Premier at a race this season with a Chicane package or choose from a variety of other experience packages. More MotoGP™ Premier package options are available that include access to MotoGP VIP Village™ and a host of exclusive trackside activities designed to get you closer to the riders and teams of MotoGP™, Moto2™ and Moto3™.