Miller hints at Ducati stay in wake of LCR Honda rumours
The Australian stated that it will take a big offer to lure him away from Ducati, whilst team boss Tardozzi said he wants to keep him in red
Ducati Lenovo Team's Jack Miller has shut down rumours that he is in talks with LCR Honda over a shock move for 2023. Instead, the three-time MotoGP™ race winner has hinted at extending his stay with the Bologna factory beyond this season.
Gossip spread throughout the paddock late on Saturday that the Australian was in negotiations with Lucio Cecchinello and HRC over a return to the squad that he made his MotoGP™ debut with back in 2015. However, whilst speaking to motogp.com on Sunday, the likeable Australian stated that there was "zero truth whatsoever" in the rumours of a return to the Japanese brand.
var videoContainer; var modeAnalytics = false; var mode="demand"; var nid="416945"; var livetest= true; var lang = "en"; var messageToWatch = ""; var extendedMode = true; var optionSelected = "0";; var youboraActive = true; var analyticsDBIActive = "true"; var optionMeta="hdn"; var dornaAccount = "dorna"; var broadcaster = "0"; var claims_url = ""; var noRegister = ""; var subscribe = ""; var urlMeta = "";
// var externalbalancing = true; //get value from perms
window['flashvars_416945'] = multilive_url : '', broadcaster : broadcaster, optionMeta : optionMeta, baseURL : base_url + "/", secureURL : "https://secure.motogp.com" + "/", to : "", streamType : mode, uid : uid, nid : nid, optionSelected : optionSelected, url_claims : "", href_claims : location.href, referer : location.href, preroll : "", lang : lang, youboraActive : youboraActive, analyticsDBIActive : analyticsDBIActive, dornaAccount : dornaAccount, autoplay : false, alternative : false, skinName : 'motogp' ;
var params = menu: "false", wmode:"opaque", allowfullscreen: "true", bgcolor: "#000", allowscriptaccess: "always" ;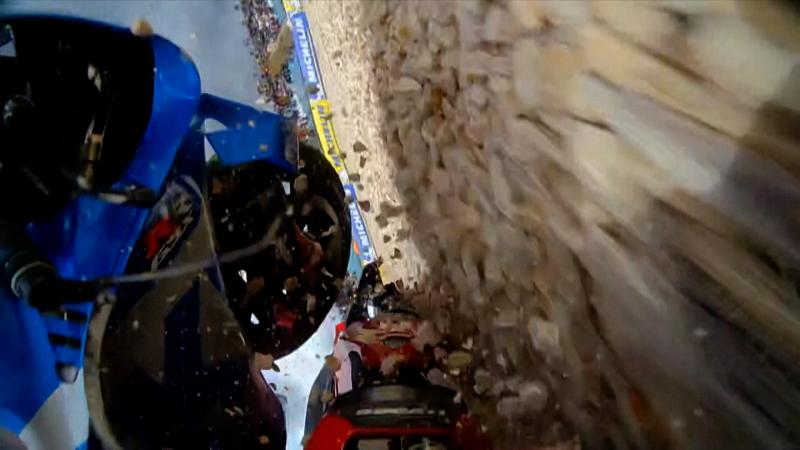 Huge drama as Miller crash takes out Mir in podium fight 24/04/2022
"There's been no talks with LCR whatsoever," said Miller on Sunday evening. "We haven't discussed a move with anyone. We're just starting to now with silly season in full swing. We'll take our time and weigh up our options. But, for sure, I know the Ducati, I've been here a while and I know how things work here. I have a good home here in Ducati. It'll take a bit to persuade me to go elsewhere."
Miller's comments come after a show of support from team boss Davide Tardozzi. Various media outlets have suggested it's currently a two-way fight between Jorge Martin (Pramac Racing) and Enea Bastianini (Gresini Racing) for the final factory Ducati seat alongside Francesco Bagnaia next year. But Tardozzi outlined to motogp.com's Simon Crafar that Ducati's intention is to keep Miller somewhere in their four-team line-up in 2023.
"We don't want to lose Jack," started Tardozzi. "We will see what happens over the next few weeks. I'm happy that other teams are interested in Jack because it means we have a good rider. But, for us at Ducati, everything is on the way to keeping him."