"Most beautiful day of my life" – eSport Champion AndrewZH
The Italian recounts the emotions of clinching his debut MotoGP™ eSport title and looks ahead of the start of his defence on Friday
It's been a crazy twelve months in the life of Andrea Saveri. In that time the Italian gamer better known as AndrewZH held his nerve to win the 2019 MotoGP eSport Championship and was retained by Ducati to represent the Italian factory's official team in the 2020 Global Series.
Due to kick off this Friday, the 2020 Global Series promises to be more competitive than ever with an eclectic mix of experienced names and fast, new talent. Still, AndrewZH starts as one of the clear favourites after a string of impressive showings in this year's Pro Draft.
We recently caught up with the 19-year old to talk about the "most beautiful day" in his life, playing the MotoGP 20 videogame against current MotoGP stars and being described as an official Ducatisti by Ducati Sporting Director Paolo Ciabatti.
Support for this video player will be discontinued soon.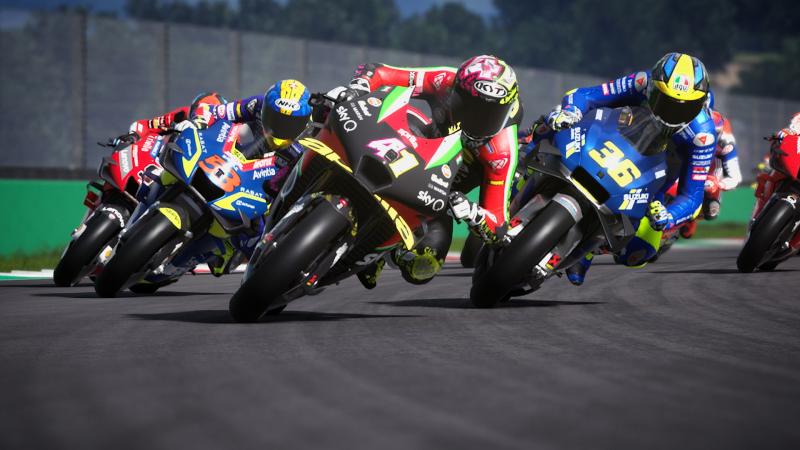 Get set for the action: MotoGP™ eSport Global Series Round 1 07/07/2020
How have you been preparing for the 2020 Global Series?
Because of the COVID situation, many things have changed since the championship was supposed to start in late May. But I still managed to train well, alternating various types of training like last year.
Is there a big difference between the MotoGP 19 and MotoGP 20 games? Have you had to adapt?
Yes, the game is very different. It was not easy to adapt, also due to the numerous updates. The part that has changed the most is certainly the braking, but also the new management of tyre and fuel consumption.
How and when did you start playing computer games? 
Since I was a child I have always played video games, and especially all the MotoGP games. I combined these two passions, and I never thought they would take me this far.
Were you always a motorbike fan? If so, who was your favourite rider when you were young?
Yes, I have always been a big fan. Since I was a child I have always supported Ducati's riders and Valentino Rossi.
Can you describe the feeling of winning last year's Global Series in Valencia?
It was incredible, without a doubt the most beautiful day of my life, a great emotion difficult to describe if you don't try it. It was the achievement of a goal after long work, training and a lot of will.
Support for this video player will be discontinued soon.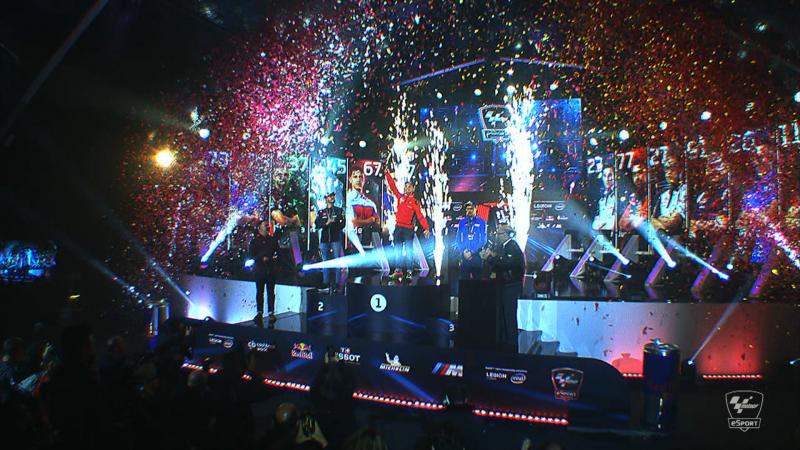 All the best moments from the eSport Global Series round 3 15/11/2019
Has your life changed since you won the MotoGP eSport Championship?
Yes, my life has changed and obviously in a positive way.  This year I want to repay in the best possible way the confidence that Ducati has placed in me. I will give my best. For me being part of this team is a dream come true.
Can you tell us about your relationship with Ducati? Paolo Ciabatti, their sporting director, said you are now an official Ducatisti...
I have a very good relationship with the whole Ducati Team. From last year they have welcomed me and made me feel at home. I have always been Ducatista since I was a child, so yes Paolo is right, now I am officially!  I was born and live in Bologna, 10 minutes from Ducati and it is really a great honour for me. Since I was a child I have always dreamed of this.
From the current MotoGP riders, who do you think is the fastest gamer?
Probably the youngest ones, closest to my generation, are the ones most used to playing video games, I know Pecco (Francesco Bagnaia) is very strong. Every now and then we play together and he is very fast, so I'd say him.
Who will be the hardest competition in the 2020 Global Series?
Repeating last year's world title victory is certainly the most difficult challenge, but I am here for this, even if year after year it is increasingly difficult. But I will do my best and give my best.
Every practice session, qualifying battle and race, exclusive interviews, historic races and so much more fantastic content: this is 
VideoPass
!