MotoGP™ Unlimited premieres in Latin America on STAR+
The series will be available across the Latin American market from the 22nd of June
MotoGP™ Unlimited will premiere exclusively on Star+ throughout Latin America on Wednesday the 22nd of June. The docuseries, produced by THE MEDIAPRO STUDIO and Dorna, offers a unique look at the MotoGP™ World Championship both on and off track and will soon be available for fans in the region on Star+.
Comprising eight 50-minute episodes, the docuseries was filmed throughout the 2021 MotoGP™ season and provides an insider's journey through the day-to-day life of the riders, team managers and more – offering viewers extraordinary tales of overcoming adversity, marked by the adrenaline of the competition.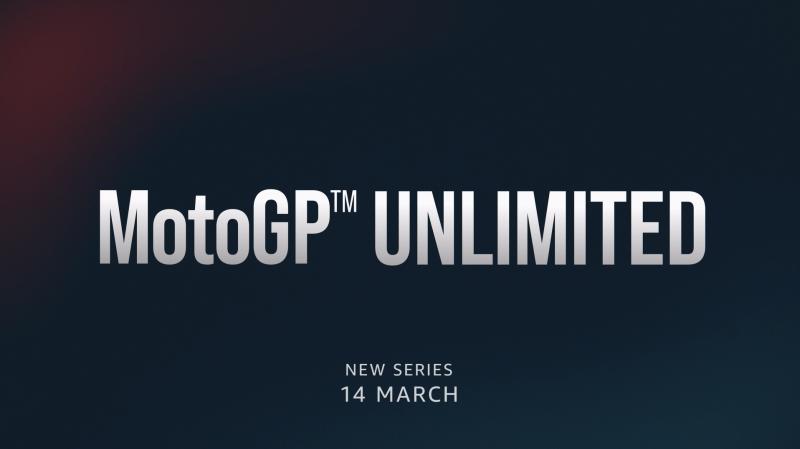 MUST-WATCH: The official MotoGP™ Unlimited trailer 17/02/2022
The series will now be available across Latin America, giving millions of fans in the region the chance to see MotoGP™ like never before. Save the date - it's coming on the 22nd of June!
Star+ is a standalone general entertainment and sports streaming service launched on August 31, 2021 in Latin America, complementary to, but independent from the Disney+ service in the region. The service is home to exclusive premieres of general entertainment TV series and movies from The Walt Disney Company's content studios, including Disney Television Studios, FX, 20th Century Studios, Star Original Productions, National Geographic Original Productions and more, as well as ESPN's live sports streaming service, the most prestigious and recognized brand for sports fans in the region. From dramas to comedies (including all seasons of The Simpsons) and adult thrillers, Star+ also features exclusive, original general entertainment programming from the Star brand, along with a collection of regional original productions from Latin America. Visit www.starplus.com to learn more about the service and about Combo+, the permanent competitive commercial offer that provides subscription to Star+ and Disney+, platforms independent of one another, at a unique and attractive price offering viewers access to the largest streaming catalogue with entertainment for the whole family.
About The Mediapro Studio
THE MEDIAPRO STUDIO is the content creation, production and distribution factory of the MEDIAPRO Group, responsible for implementing high quality projects worldwide, developed in association with renowned talent of national and international prestige, including Paolo Sorrentino, Isabel Coixet, Ran Tellem, Oliver Stone, Daniel Burman, Fernando León de Aranoa, Iván Escobar, Javier Fesser, Patricio Guzmán, Borja Cobeaga, Diego San José, Marc Cistaré, Manuel Huerga, Ernesto Daranas, Gastón Duprat, Mariano Cohn, Laura Belloso, Marc Vigil, Fernando González Molina, Javier Olivares and Ruth García, among others. Present in 24 of the Group's 53 offices, the STUDIO produces drama series, films, entertainment programs, short-formats and documentaries and among THE MEDIAPRO STUDIO's partners are many of the industry's key operators, such as HBO Max, Netflix, Amazon Prime Video, Disney+, Viacom or WarnerMedia and its productions have achieved several international awards, including 2 Oscars, 2 Golden Globes, 2 Daytime Emmy Awards and multiple Goya awards.