Quartararo, Zarco contenders for victory in home Grand Prix
Could Quartararo or Zarco ensure that 'Le Marseillaise' is playing for Sunday afternoon's podium?
As the MotoGP™ field descends on Le Mans for the SHARK Grand Prix de France, the local fans can count two of their own as genuine contenders for victory.
Fabio Quartararo (Monster Energy Yamaha MotoGP™) leads the World Championship, but he is not the only fast Frenchman in the field. Twice already this year he has shared the podium with Johann Zarco (Pramac Racing), who was, until recently, the top Ducati Desmosedici GP22 rider in the standings.
Quartararo arrives at his home race off the back of a win and a second placing in his last two starts, and Le Mans was also kind to him last time MotoGP™ raced there. In a rain-hit, flag-to-flag contest, 'El Diablo' finished third, and has reason to believe he can do even better this time around.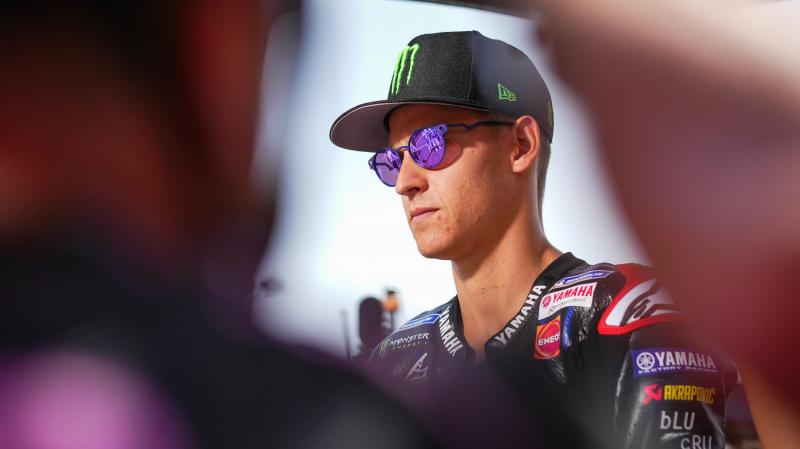 Quartararo still craving top speed despite small gains 02/05/2022
"In 2021, it was the first time that I scored a podium at Le Mans," he told motogp.com. "It was a result that I did not expect at all given the conditions. I think that this year, we will be able to take another step. Of course, if I have the possibility and the rhythm to do it, I will try to do it. But, I do not want to make any unnecessary mistakes. Scoring big points is the most important thing!"
Zarco, like many, has had an up-and-down start to the 2022 season. He finished third in the Pertamina Grand Prix of Indonesia and second in the Grande Premio Tissot de Portugal, but crashed out of the races which followed each of those podium performances. Still, he has also been the leading Ducati rider at various stages, and is perhaps as close as he has been for some time to a career-first MotoGP™ Grand Prix victory.
"It's a shame, it sure doesn't help in terms of consistency in the Championship," admitted Zarco about his early-season crashes. "But, as I am in the objective of taking victories, I try to tell myself that it is part of the journey, that it takes a little time. I am evolving on the bike, hence these few small errors."
Quartararo, too, has had his frustrations in 2022, remarking, "Of course, I remain a little unsatisfied with results like those obtained in Argentina or Austin. But, I fought just as hard as in the last two races! I think we could have scored a few more points… Regardless, we still arrive at Le Mans in a good position."
Zarco also finished on the French GP podium last year, in second place, but thinks his countryman will be the man to beat if the Yamaha rider starts the weekend strongly.
"Fabio, he remains on a victory and a second place," noted the two-time Moto2™ World Champion. "He is also leading the Championship. If he starts at this pace from the start, it is better to be get in his wake to take the podiums that will arise."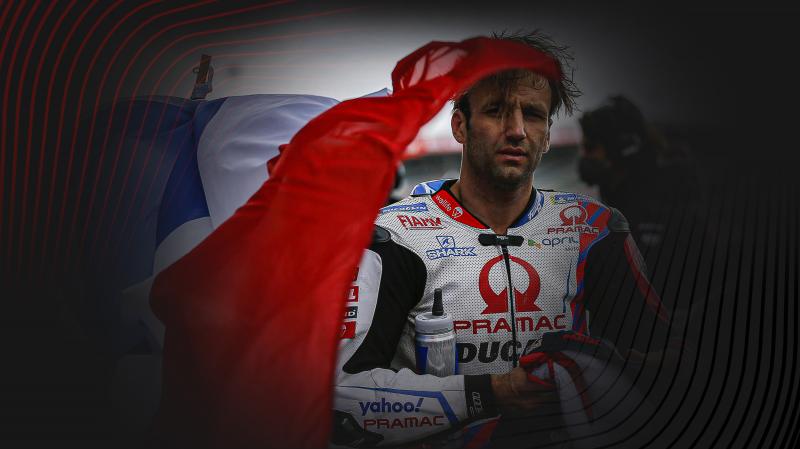 In conversation with… Johann Zarco 10/03/2022
For both, there is also an added thrill this weekend. While French Grands Prix were held in the pandemic-affected 2020 and 2021 seasons, this weekend's will be the first in three years at which crowds will be welcomed. It will also be Quartararo's first as a MotoGP™ World Champion.
"It's a bit like the GP where we are welcomed like superstars and unlike 2021, this time there will be an audience," remarked Zarco. "We will have to try to take the good energy that they will transmit to us, while preserving ourselves in a certain way. Because, at an event like this, we quickly tend to let ourselves be overwhelmed by the applause."
Quartararo commented, "Of course, the atmosphere promises to be totally different there, if only because the circuit will be open to fans. Not to mention that I have since been crowned and that I am the current leader in the standings."