Rather a good way to earn a living
Ahead of some 2023 track debuts, Nick Harris recalls his first visits to circuits outside of Europe while working the MotoGP™ beat
I am sure those exhausted global MotoGP™ travellers spending their first proper weekend at home for many a month would not agree now, but it will not be long before they start getting itchy feet. Enjoy and overindulge over Christmas and the New Year with family and friends but then your mind wanders. Whether you are a gladiator, team manager, mechanic, journalist, commentator, circuit builder, cook or doctor you will be thinking, and then planning, 2023.
You see whatever your role, circumnavigating the globe supporting such a fantastic World Championship is a rather good way to earn a living. Of course, there is the racing, after all, that is why you are there but there is so much more. Discovering new countries and cultures in places and areas you would never dream of going to. Next season is a prime example with two new countries staging MotoGP™ races for the very first time. Kazakhstan and India are included in the 21 Grands Prix schedule that visits 18 countries in a frantic eight months. In July the central Asian Sokol International circuit in Kazakhstan stages its first Grand Prix. Over two months later the Buddh circuit becomes the 75th circuit to stage a Grand Prix when India becomes the 31st country to stage a World Championship race.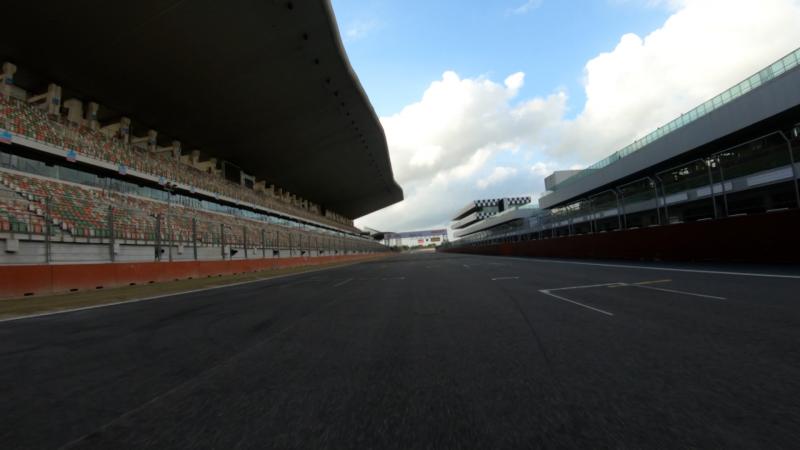 FIRST-LOOK: Take a lap of Buddh International Circuit! 30/09/2022
My first Grand Prix outside Europe was in Argentina in 1982. The record books will illustrate a fantastic 500cc race between two great World Champions Kenny Roberts and Barry Sheene with a young Freddie Spencer spearheading the return of Honda in third place. Equally, I remember so much more. Our 1500km Che Guevara style motorcycle trip across the Pampas to the border of Chile high in the Andes. Stumbling across thousands of mothers in a Buenos Aires square protesting about the disappearance of their sons, - Los Desaparecidos. Two days after we flew back to London war was declared between Britain and Argentina.
Five years later the first Brazilian Grand Prix was held at Goiania. I was dispatched by the BBC to the City, where just two weeks before, the Grand Prix had made world headlines because of a radiation leak. What a trip. Wayne Gardner became the first Australian to win the 500cc World Championship. I persuaded the Chief of Police to provide Wayne with an armed escort to my commentary position for the first interview. The Zoom Zoom club, where the owner fired a gun into the ceiling to open the proceedings proved the perfect place to celebrate.
Early in 1987, I travelled to Japan for the first time for the opening round of the World Championship at Suzuka. It was the first ever 500cc Grand Prix in Japan and how I loved reporting on Niall Mackenzie's pole position, but it was the meeting of Mr Fax in the media centre that proved the highlight. For years we had spent so many late Sunday nights and early Monday mornings typing out reports and results often from six World Championship races and then telexing and phoning them back to London. We just would not believe Mr Fax when he put the results and reports into his machine and magically, they arrived in London. Life in the media centre was revolutionized with the press of a button.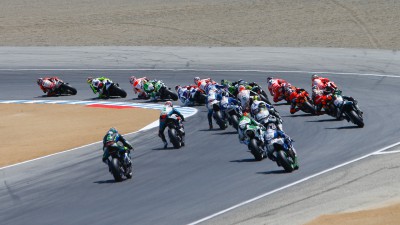 Those first Grands Prix visits to America were fantastic. Admitting that Kenny Roberts had been right, not something you ever wanted to do, about the fearsome Corkscrew bend at Laguna Seca. Stunned by the sheer size and history when driving through the tunnel into the towering Indianapolis Speedway. Smiling when the circuit dog escaped and delayed practice at the Circuit of the Americas.
So, what a way to earn a living. I promise you it can and often did take over your complete life and that is where the most important part of the whole equation comes in. While you are circumnavigating the globe doing something you love so much spare a thought for those left a home. No meals out every night. No great rushes of adrenaline, no such fulfilment and enjoyment at what you are doing. Instead, taking the kids to school, checking all the bills are paid and constantly apologising for your absence at so many weddings, funerals, and birthday parties. Preparing the washing machine for a bumper load of dirty clothes on your return to name but a few of the 'highlights' in your absence.