Take a look at the new and improved TV graphics for 2020
Alongside the release of MotoGP™'s own font and a new Press Conference format are new TV graphics
As a new decade begins, so does a new era in the coverage of MotoGP™ around the world. MotoGP™ now has its own font, released last week, and a new Press Conference format, debuted at the QNB Grand Prix of Qatar, but we will also see more dynamic TV graphics.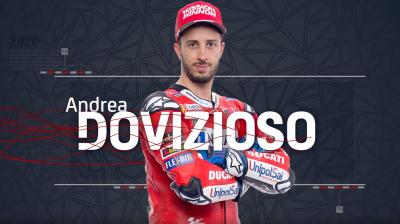 From Moto3™ FP1, which will kick-off the 2020 season at the Losail International Circuit on Friday morning at 13:25 LT, you will be able to see the new TV graphics that include improved session order down the left-hand-side, rider statistics, results and much more.
Plus, Moto2™ will now have telemetry and live GPS just like the MotoGP™ class for the entirety of the 2020 season. Included in this is the innovative live tracking that will show the race order and real-time gaps on the left of your screen corner by corner, sector by sector and lap by lap.
Every race weekend LIVE and OnDemand, exclusive interviews, historic races and so much more fantastic content: this is 
VideoPass!