UT Austin students set to visit the MotoGP™ paddock
Sunday will see the group head trackside for a taste of MotoGP™ as they work alongside COTA for 2022 and beyond
A group of students from the University of Texas at Austin will head for the Red Bull Grand Prix of the Americas on race day, ready to get a taste of the world's fastest motorcycle racing Championship up close. The group will head trackside for MotoGP™, as well as enjoying a look behind the scenes in the paddock, TV compound and more.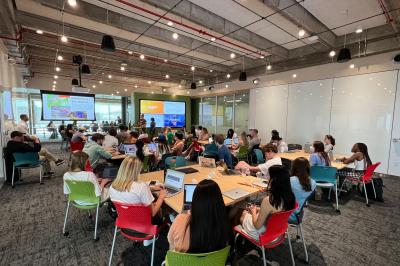 The students are studying at Moody College of Communication at UT Austin and have been working on the PR, marketing, and promotion of the Grand Prix as part of their studies this year, brought on board by the Circuit of the Americas.
The Lab School of Advertising and PR at UT Austin has been brought on board by COTA to create a brand positioning and marketing campaign for the 2023 Americas GP. Over 40 students are doing research, working on strategy and providing creative services, as well as getting involved in media planning and marketing activation. But this weekend, they go from classroom to grandstand as they get ready to enjoy some first-hand experience at the 2022 event.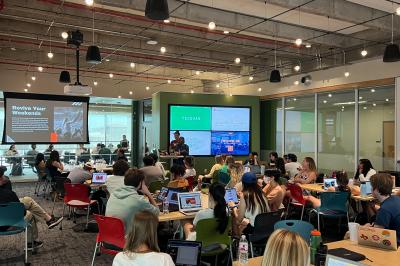 The students will be accompanied by Professor James Dalthorp, an award-winning director, writer and producer who has had his work recognised by Cannes Film Festival, The Museum of Modern Art and more. Having directed thousands of commercials, been creative director on some of the world's most successful advertising campaigns and created some incredible sports documentaries, Dalthorp is the perfect guide for the UT Austin students – even more so as he is himself a graduate of UT Austin, and now a Lecturing Professor in Sports Communication at the school.