"Working with great professionals has changed my life"
Curiosity led Isabelle Larivière into the MotoGP™ paddock and since 2009 she has been a reference in the FIM communication department
At the base of Women In MotoGP™ there is the curiosity for the stories of the professionals involved in this Championship accompanied by their desire to share their experiences. The combination of these two elements generates motivation, a desire to try, to be inspired by women who have transformed the ordinary into the extraordinary.
And curiosity is consistent in the story of Isabelle Larivière, who has found herself, as she explains: "Living many professional lives."
As a child, she saw her mother working as a home care nurse in Calais, northern France, and from a very young age she knew that she would follow in her footsteps, but with the addition of being a dancer: "I have always dreamed of doing at least two things at once," she says with a smile. "I am a dynamic person, I have always had many interests." Alongside these two professional aspirations, Isabelle has cultivated a passion for motorbikes: "I was sixteen years old when I got my first motorbike, and it has accompanied me for most of my life."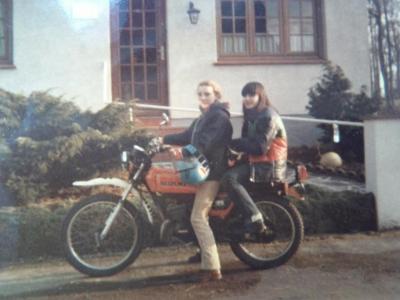 After finishing her nursing studies, she started working together with her mother and they combined their decades of experience with each other's technological skills: "This work has created my way of living and building relationships with people. The thing I am most passionate about is giving and sharing with others."
Although fascinated by her job, after twenty years as a home care nurse, Isabelle was looking for a change that would allow her to have a routine life in order to devote more time to her seven-year-old son. The change she was looking for arrived under the Christmas tree in 2000 and was introduced to her by her sister, Helene, who was president and founder of a communications agency specialised in motorsport based in Paris: "She offered me the possibility of working in her agency as a PR assistant for the FIM MotoGP™ World Championship and explained me that would be a great PR person. I knew that even though I was embarking on a completely different career I could count on my sister's support. I accepted."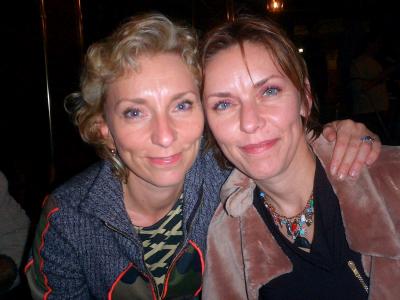 Within three months Isabelle had found nurses for her patients, moved to Paris and by March was already on her first business trip: to Welkom, South Africa, the site of the first Grand Prix of 2001. "I was excited to travel and I was plunged into a long flight into the unknown. I had no idea what would be waiting for me and, today, I say thankfully I wasn't aware of it all because I might have been scared. There are people who study for years to get to MotoGP™ because it is the ultimate for motorsport fans, but for me it was different. I was just trying to change my lifestyle, of course, discovering new things, but I didn't know what I would find."
Helene advised Isabelle to give herself a year to learn and see if she liked the job and fit this position: "She told me that I should be a sponge: observe the others, watch how they move to understand the dynamics. I was like a drop of water in the paddock: maybe nobody noticed me at first, but I didn't let anything slip by."
For the next two years, Isabelle alternated her work for the agency with shifts at the hospital: "I wanted a guarantee in case the new job didn't go well, although I was never really scared because I already had a viable profession." They were intense years for Isabelle, punctuated by training courses and the enthusiasm to get to know a new sector: "I was lucky enough to discover the world of communication through professionals in the field and this made my apprenticeship much faster. During the first season I was working with the Proton Team KR   owned by Kenny Roberts."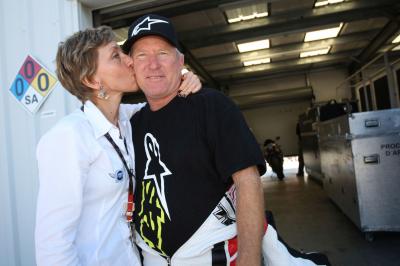 Going from living in a provincial town to travelling around the world to follow motor racing was impactful: "The first year was disconcerting at times and I wondered what I was doing there, what was expected of me, how I could contribute in that environment. It wasn't until years later that I realised there were more similarities than I thought between my job as a nurse and motorsport. There are many ways in which you can take care of others."
Recapping the last twenty years, spent keeping pace with the MotoGP™ Championship, Isabelle looks back with a smile at the common element that, without her imagining it, has been a huge part of her whole life.
"The common thread in all this is that since I was very young I have always loved motorbikes. And if someone told me when I accepted my sister's offer that I would end up working for the FIM, I would never have believed them."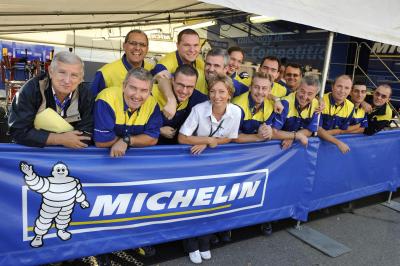 In fact, 2008 was another milestone in Isabelle's life:
This time, the signal came by a phone call: "It was a normal Tuesday afternoon when I received an phone call asking me if I had any plans for the next month. I asked who was and it was a Swiss employment agency, they were looking for someone who could start working in the world of motorcycling and they wanted someone who already knew the environment. Adding that they had heard of me and asked for a CV, but I never had one!"
Once again, curiosity played a key role. After consulting with her sister Helene, Isabelle decided to hurriedly prepare a CV and send it to the mysterious recruiter. A few days later, a phone call followed inviting her to an interview in Geneva. Isabelle then contacted her son, now a teenager, to explain the situation and it became clear that another adventure was about to begin.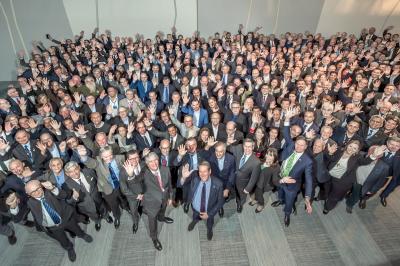 "My son was 17 years old and he said to me 'Mum, try. You go, try and decide. It's about doing what you always advise others to do.' So I went to Switzerland for this interview, which ended with the typical 'We'll let you know' and, only after I was chosen out of all the candidates, did they decide to tell me that it was the FIM who were making the offer."
In February 2009 and ready to begin a new chapter, Isabelle left Paris and moved to Geneva to become part of the communications department of the Fédération Internationale de Motocyclisme.
Her rise was steady until she became Communications Manager, a role that now sees her promote everything related to two wheels, from safety courses for enthusiasts to top-level elite competition.
Isabelle points out that the big changes in her life are always linked to family, and the support they provide her.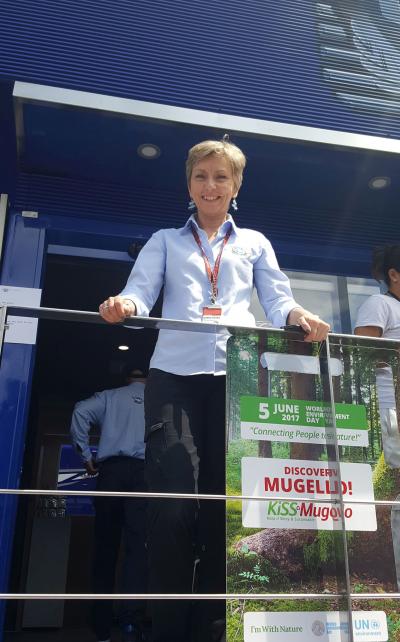 "I would never have ventured into this kind of situation if I didn't have the support of my loved ones, because you can't do anything alone. Who I am today is the result of what I have received from the people who have enriched my private and professional journey, as well as the work and effort I have put in. None of this would have been possible if I hadn't had extraordinary people around me.
As Isabelle herself has learned, there is more than one way to help and take care of others, including sharing her passion and story and, in her case, has seen curiosity as a winning ally.
"I am proud of my life. The fact that I am so active professionally has made me miss moments in my son's growth, but I also know that I have shared experiences with him that have fed his curiosity and his passion for discovery, for travel. I wish everyone the strength to overcome and push their limits, to be curious and to not be afraid, because after all, it is when you fall or make mistakes that you learn and therefore evolve."
Every practice session, qualifying battle and race, exclusive interviews, historic races and so much more fantastic content: this is
VideoPass!